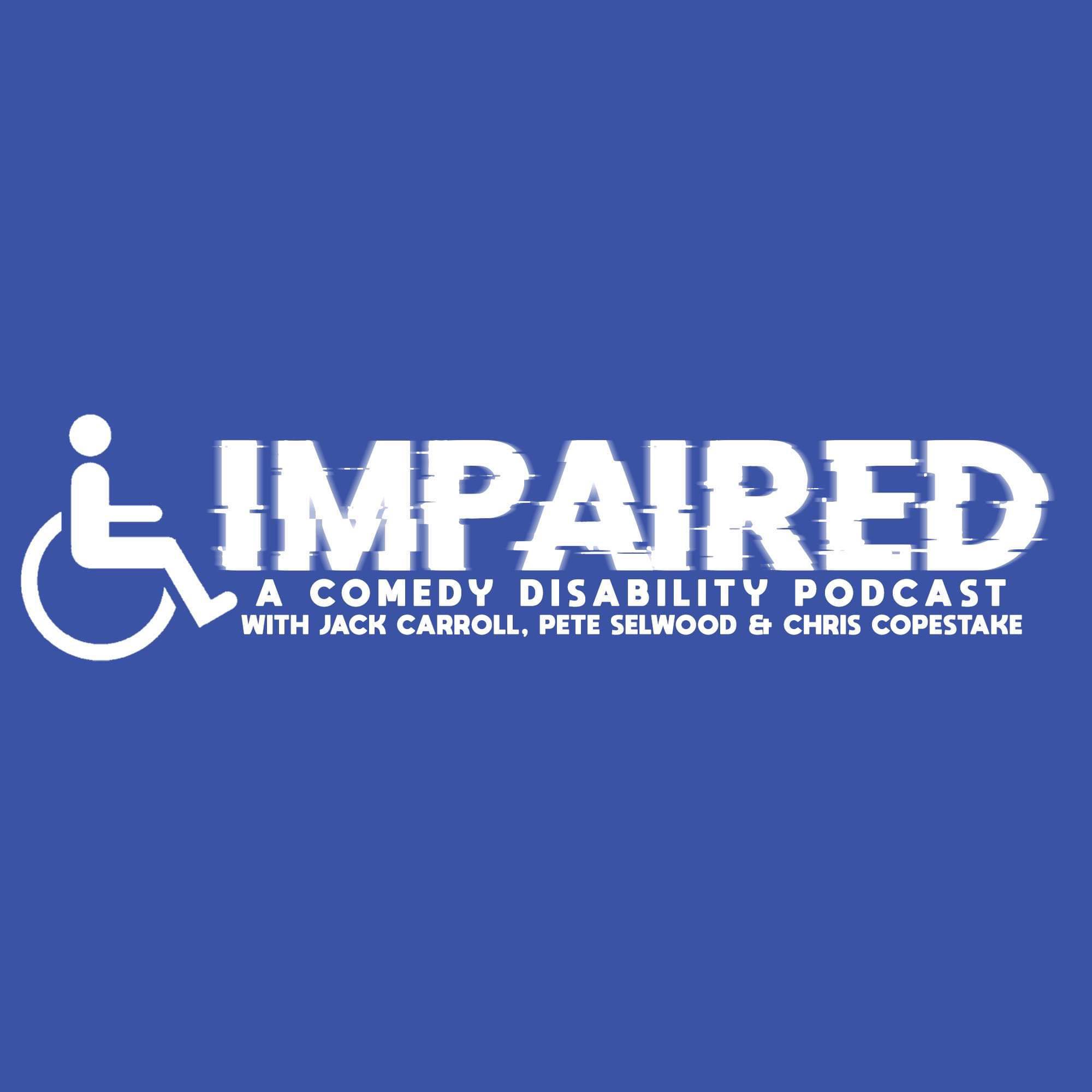 The boys are back in the familiar surroundings of Chris' tiny flat this week to bring you Episode 18 of Impaired: A Comedy Disability Podcast!
As the dust settles on last week's exciting excursions to a studio three miles down the road, Pete tells us about the time he was bullied by comedians in a group chat, before he goes on to discuss his weird distain for Idris Elba. 
On top of this and much much more, there is of course the latest instalment of Carroll Comedy Capers, and Chris offers up a Disabled Bullshit in a dramatic late change to advertised programming.
You can also follow Impaired on Instagram, Twitter & Facebook @ImpairedComedy
https://www.instagram.com/impairedcomedy/ 
https://twitter.com/Impairedcomedy
https://www.facebook.com/impairedcomedy
https://www.youtube.com/channel/UCuX-lWa3cxPDfcXYYVmwBBA
And you can get in touch with the show by e-mailing impairedpod@gmail.com or by contacting the guys on twitter; Jack Carroll @fatjacko , Pete Selwood @peter_selwood , Chris Copestake @chriscopestake
--------
Production by Chris Copestake & Dan Crowther, Squid Audio (dan.squidaudio@gmail.com)
Artwork by Emily Haigh