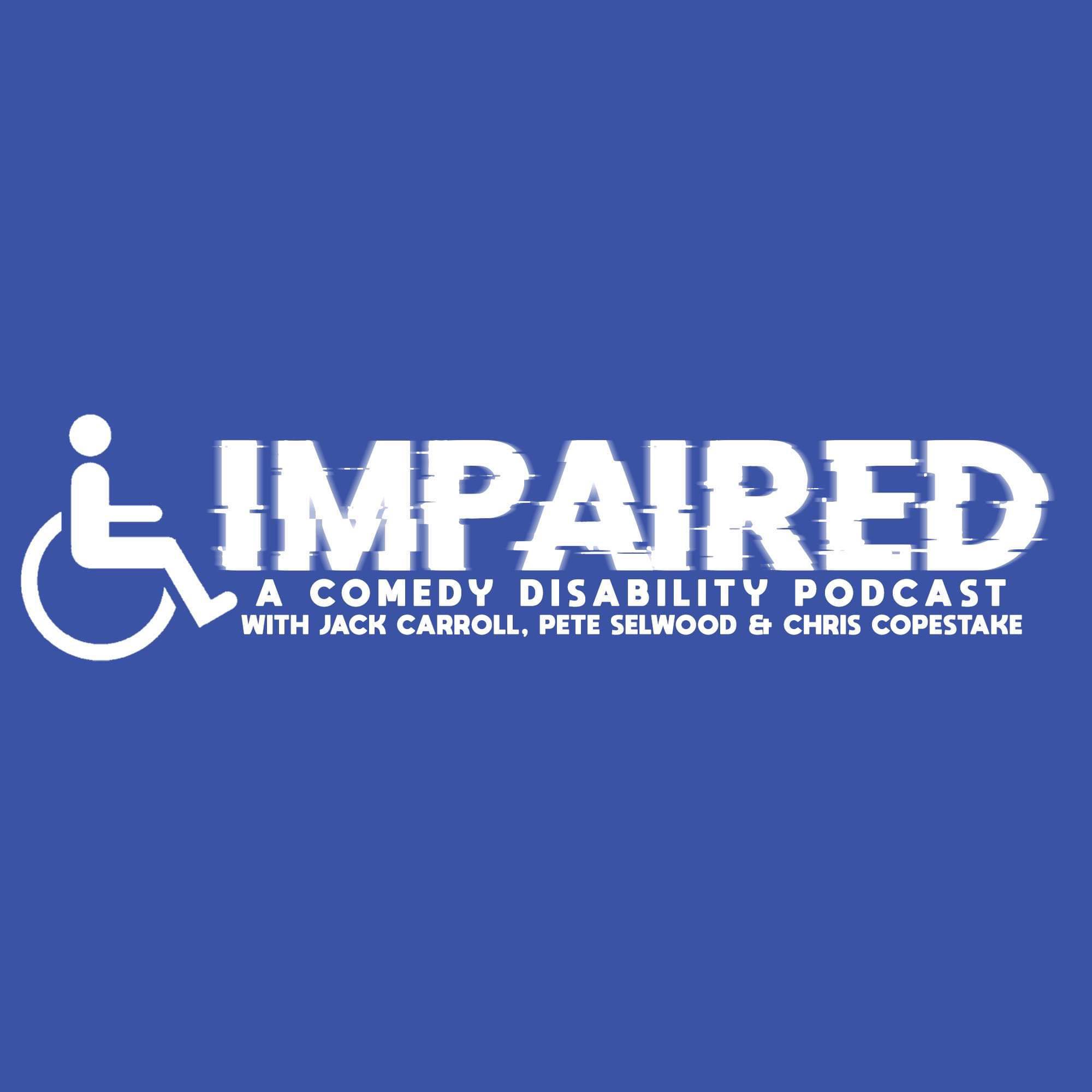 It's an unlucky number 13 for you the listener, as you have to endure yet another episode of Impaired: A Comedy Disability Podcast !
Disabled comics Jack Carroll & Pete Selwood are joined by token able bodied comic Chris Copestake to look at the lighter side of life with a disability, this episode discussing the return of Live Comedy, Pete's self diagnosed COVID, and simply the most amazing Disabled Bullshit so far.
Find out what part of his body Jack hurt when having a poop, why Pete may never gig in Hull ever again and why Jack's family will no longer be shopping at their local Co-Op.
You can also follow Impaired on Instagram, Twitter & Facebook @ImpairedComedy
https://www.instagram.com/impairedcomedy/ 
https://twitter.com/Impairedcomedy
https://www.facebook.com/impairedcomedy
https://www.youtube.com/channel/UCuX-lWa3cxPDfcXYYVmwBBA
And you can get in touch with the show by e-mailing impairedpod@gmail.com or by contacting the guys on twitter; Jack Carroll @fatjacko , Pete Selwood @peter_selwood , Chris Copestake @chriscopestake
--------
Production by Chris Copestake & Dan Crowther, Squid Audio (dan.squidaudio@gmail.com)
Artwork by Emily Haigh