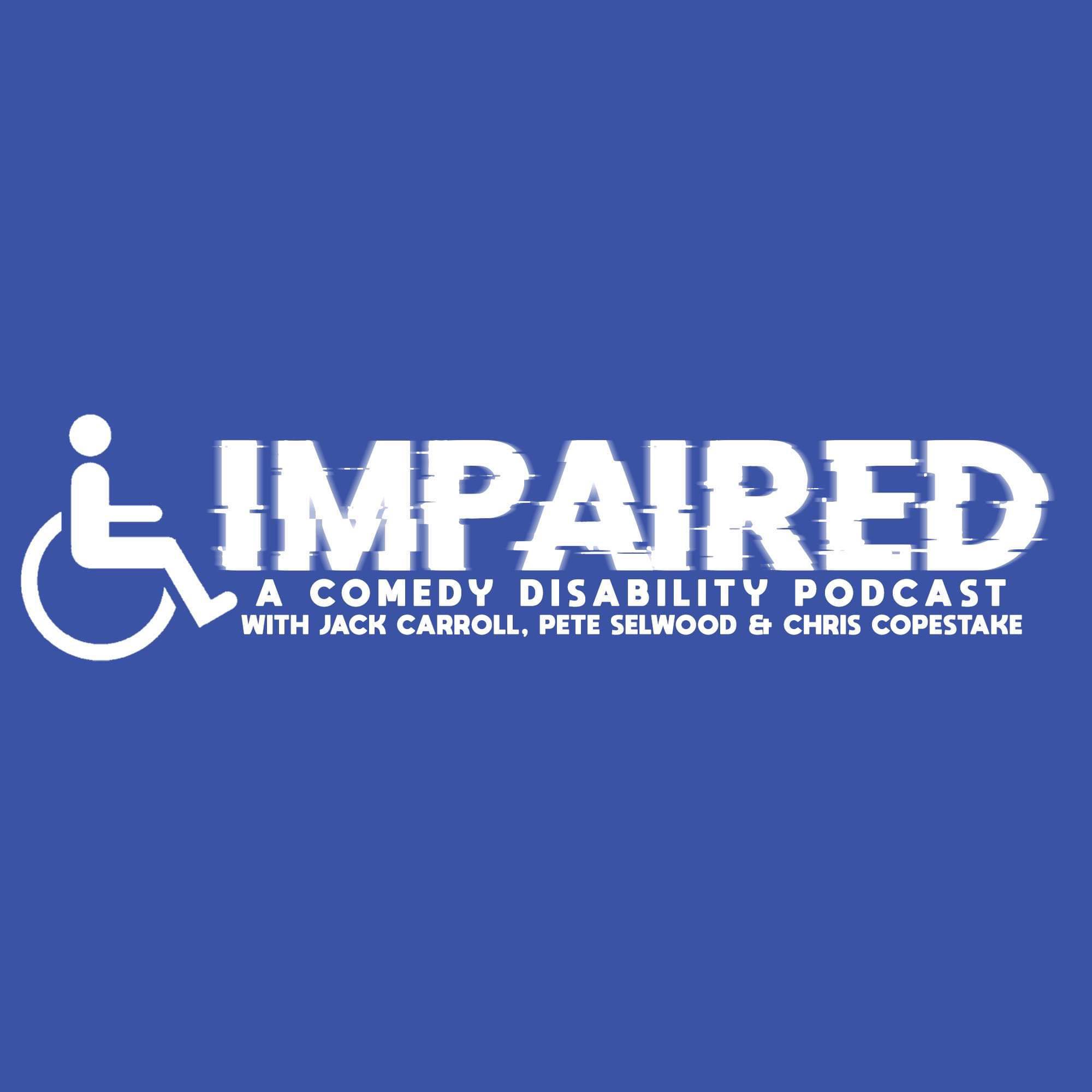 Impaired: A Comedy Disability Podcast has reached a dozen episodes and people aren't bored of Jack Carroll mentioning his penis size yet, who'd have thought it?
Disabled comics Jack Carroll & Pete Selwood are joined by token able bodied comic Chris Copestake to look at the lighter side of life with a disability, this episode discussing Jack's house move, Pete's sponsorship wishlist, and answering important questions about the severity of 'half-deafness'. 
Find out why Jack's mum will now be spotting him in the gym, how many plates Pete can spin on his stump like a basketball, and which hot sauce Jack accidentally rubs in his eye while recording. 
Jack's training continues for his 5k run, all in aid of Forget Me Not Children's Hospice, and you can contribute to it here.... http://bitly.ws/dkVI
You can also follow Impaired on Instagram, Twitter & Facebook @ImpairedComedy
https://www.instagram.com/impairedcomedy/ 
https://twitter.com/Impairedcomedy
https://www.facebook.com/impairedcomedy
https://www.youtube.com/channel/UCuX-lWa3cxPDfcXYYVmwBBA
And you can get in touch with the show by e-mailing impairedpod@gmail.com or by contacting the guys on twitter; Jack Carroll @fatjacko , Pete Selwood @peter_selwood , Chris Copestake @chriscopestake
--------
Production by Chris Copestake & Dan Crowther, Squid Audio (dan.squidaudio@gmail.com)
Artwork by Emily Haigh