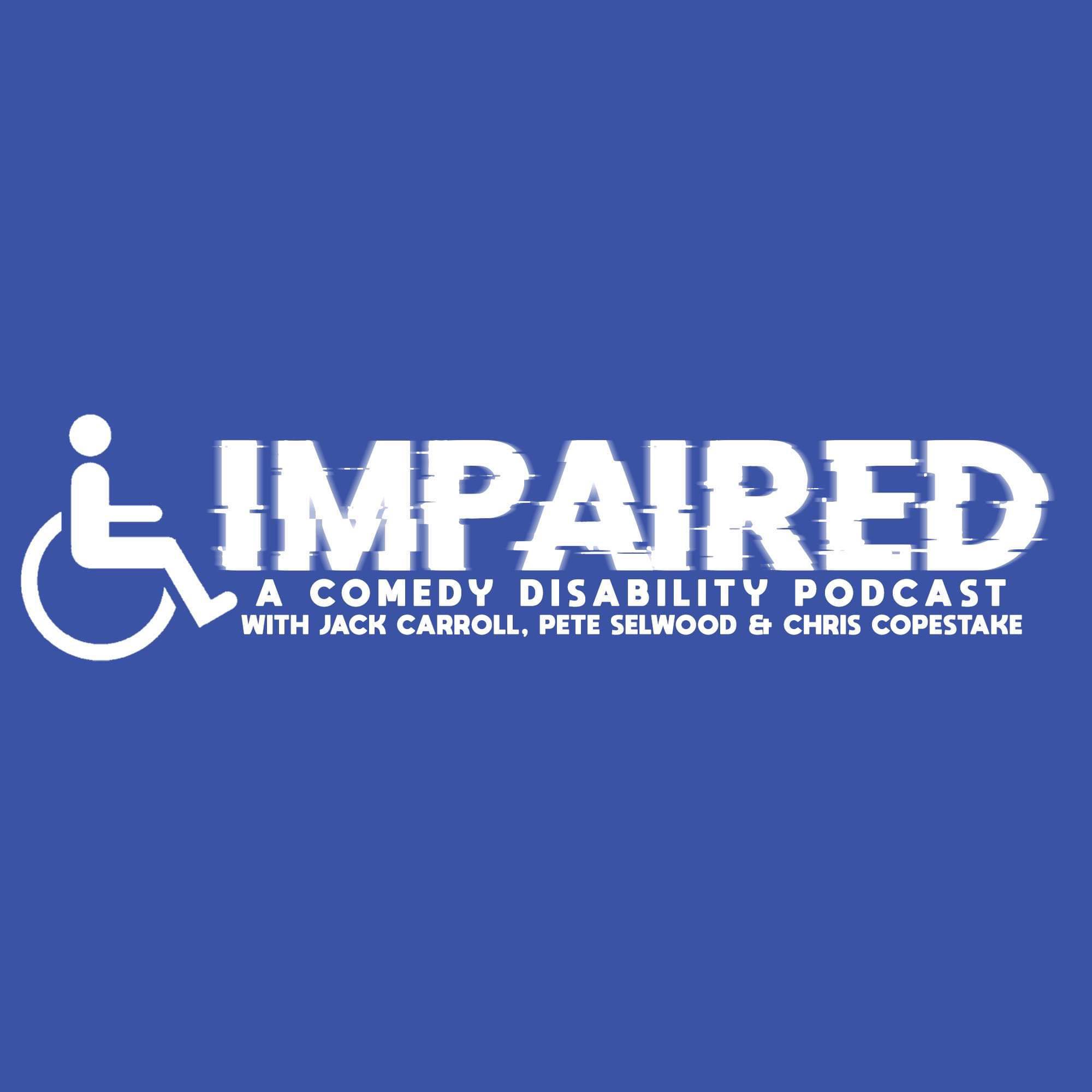 Better late than never, it's Impaired: A Comedy Disability Podcast !
Disabled comics Jack Carroll & Pete Selwood are joined by token able bodied comic Chris Copestake to look at the lighter side of life with a disability, this episode discussing the pesky bloody heat, Jack's love of Brazilian Jiu Jitsu, and the time Jack pissed off an Accrington Stanley player.
We find out which of Jack's family members still cuts his toenails for him, which celebrity Pete has a deep burning hatred for, and there's the latest instalment of Carroll's Comedy Capers!
You can also follow Impaired on Instagram, Twitter & Facebook @ImpairedComedy
https://www.instagram.com/impairedcomedy/ 
https://twitter.com/Impairedcomedy
https://www.facebook.com/impairedcomedy
https://www.youtube.com/channel/UCuX-lWa3cxPDfcXYYVmwBBA
And you can get in touch with the show by e-mailing impairedpod@gmail.com or by contacting the guys on twitter; Jack Carroll @fatjacko , Pete Selwood @peter_selwood , Chris Copestake @chriscopestake
--------
Production by Chris Copestake & Dan Crowther, Squid Audio (dan.squidaudio@gmail.com)
Artwork by Emily Haigh