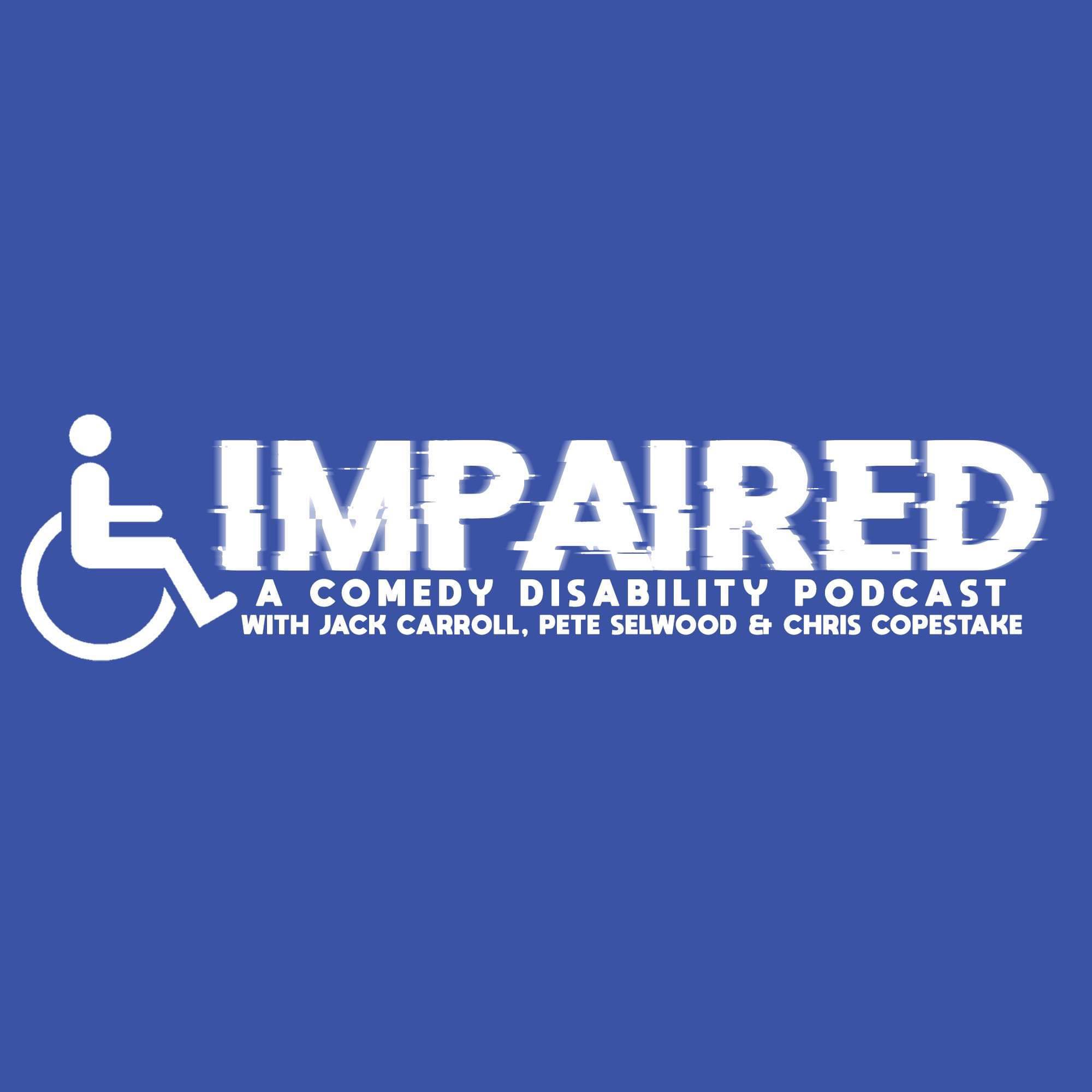 Back on schedule after a Bank Holiday weekend which knackered up everyones plans, it's Episode 15 of Impaired: A Comedy Disability Podcast !
Disabled comics Jack Carroll & Pete Selwood are joined by token able bodied comic Chris Copestake to look at the lighter side of life with a disability, and this week the content in the first third of the show is pretty disgusting, so please accept our sincerest apologies.
Alongside the utter filth, we find some other reasons that Jack will die alone, and which singers music is trolling Jack on YouTube, as well as yet another instalment of Carroll's Comedy Capers!
You can also follow Impaired on Instagram, Twitter & Facebook @ImpairedComedy
https://www.instagram.com/impairedcomedy/ 
https://twitter.com/Impairedcomedy
https://www.facebook.com/impairedcomedy
https://www.youtube.com/channel/UCuX-lWa3cxPDfcXYYVmwBBA
And you can get in touch with the show by e-mailing impairedpod@gmail.com or by contacting the guys on twitter; Jack Carroll @fatjacko , Pete Selwood @peter_selwood , Chris Copestake @chriscopestake
--------
Production by Chris Copestake & Dan Crowther, Squid Audio (dan.squidaudio@gmail.com)
Artwork by Emily Haigh